Crystal Ballroom
An intimate European-inspired ballroom that offers guests unique amenities for their special event. Celebrate your weddings, social and corporate events under our stunning chandeliers and dance the night away on our white-tile dance floor. Toast to the most special event in your life with the closest people around you.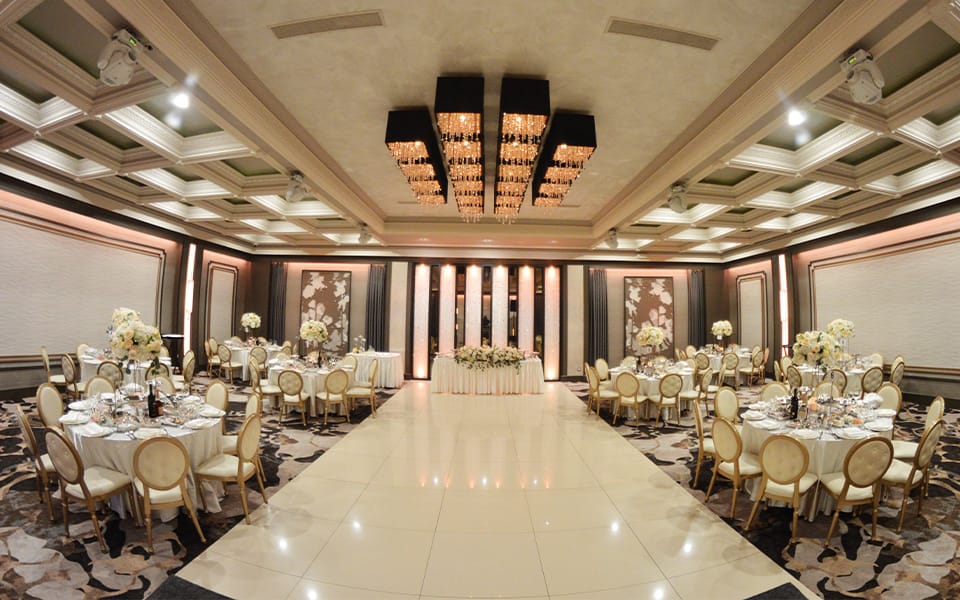 Ballroom Amenities
We know that your event is unique compared to the rest. To help plan the ideal celebration, we have added unique amenities to the Crystal Ballroom that include:
Capacity: 160 Guests
1236 S. Central Ave., Glendale, CA 91204
800 square foot dance floor
Hazer machine for fog
State-of-the-art LED lighting system
Stage for entertainment
Stylish chandeliers
Seating Charts
Depending on the type of event you're planning on hosting, the seating style can change the feel of your event. With room for up to 160 guests, we offer a variety of seating charts to fit the event that you're hosting.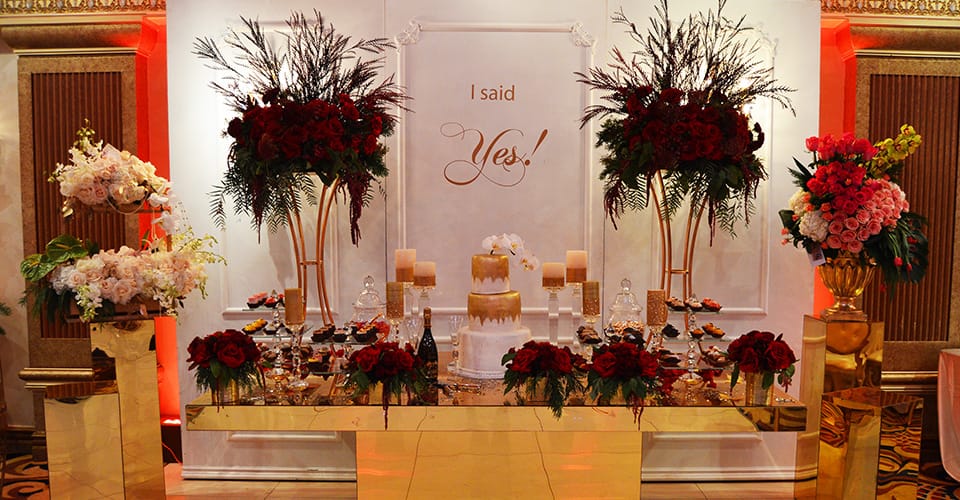 Customize Your Special Event
Plan your event exactly the way you want it. Our Crystal Ballroom can be customized to fit the style and ambiance that you want. From tableware to lighting to decorations, you can design your event with us down to the smallest detail. With years of experience, we have many vendors that we've worked with that can offer all of the customization that you're looking for. Your event deserves to be unique, so you can customize our venue to make it stand out from the rest.
Events We Host
Weddings
Your special day deserves a special event venue. Plan your intimate wedding in our European-inspired Crystal Ballroom. With lavish architecture, your guests will sense the luxury from the moment they step through our doors. Our dance floor offers plenty of room for your guests to celebrate with you and your band or DJ can rock the house on our entertainment stage.
Social Events
Celebrate the momentous occasions in your life with your closest friends and family in our intimate ballroom. Our event venue is ideal for social events that include:
Birthday Parties
Quinceañeras
Baby Showers
Anniversaries
Bridal Showers
Engagement
Christenings
Baptisms
Corporate Events
Need a sophisticated location for your next corporate event? You can wow media and investors at our Crystal Ballroom for events such as:
Fundraising Galas
Awards Ceremonies
Charity Events
Company Luncheon
Product Launches
Holiday Parties
Team Building
Filming

Contact Us To Book Your Event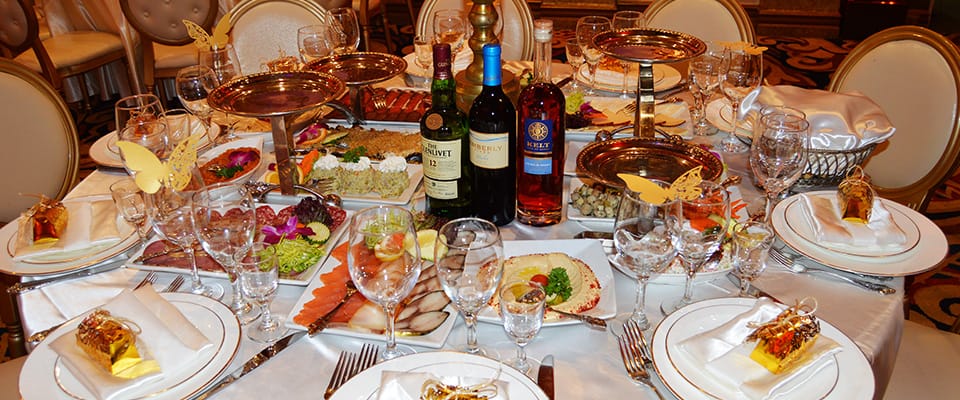 Dining Options
The style of dining that you choose says a lot about your event. Our world-class catering department offers our guests a variety of dining options for any style of event. Let our chefs design a memorable menu for you and your guests with savory appetizers and delectable entrees.
See Dining Options
Our Selection Of Luxury Event Venues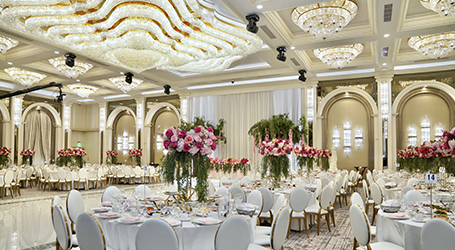 Grand Ballroom
Host your grandest of events at the majestic Grand Ballroom. With European architecture, it's perfect for large weddings, social, and corporate events.
1236 Central Ave., Glendale, CA 91204
Capacity: 480
Explore Venue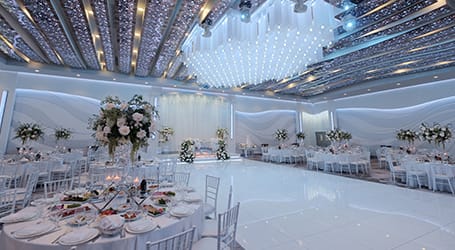 Modern Ballroom
A stylish event venue with a modern and chic aesthetic. Filled with unique amenities, this luxurious venue is ideal for large events and weddings.
701 S Central Ave., Glendale, CA 91204
Capacity: 423
Explore Venue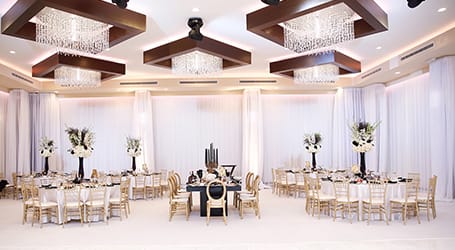 Millennium Ballroom
Celebrate your most special moments with your closest friends and family under our stunning chandeliers in a modern-designed ballroom.
701 S Central Ave., Glendale, CA 91204
Capacity: 318
Explore Venue